Your holidays - Our ingredients:
Mountain cable cars inclusive
During the months May and June, all guests can use the mountain cable cars Klausberg and Speikboden for free and unlimited.
The offer is valid from the opening date until 30th June.
The voucher you get from your host directly at arrival.
Opening dates

2022: Klausberg 21/05/2022, Speikboden 04/06/2022
2023: Klausberg 20/05/2023, Speikboden 03/06/2023
NEW NEW NEW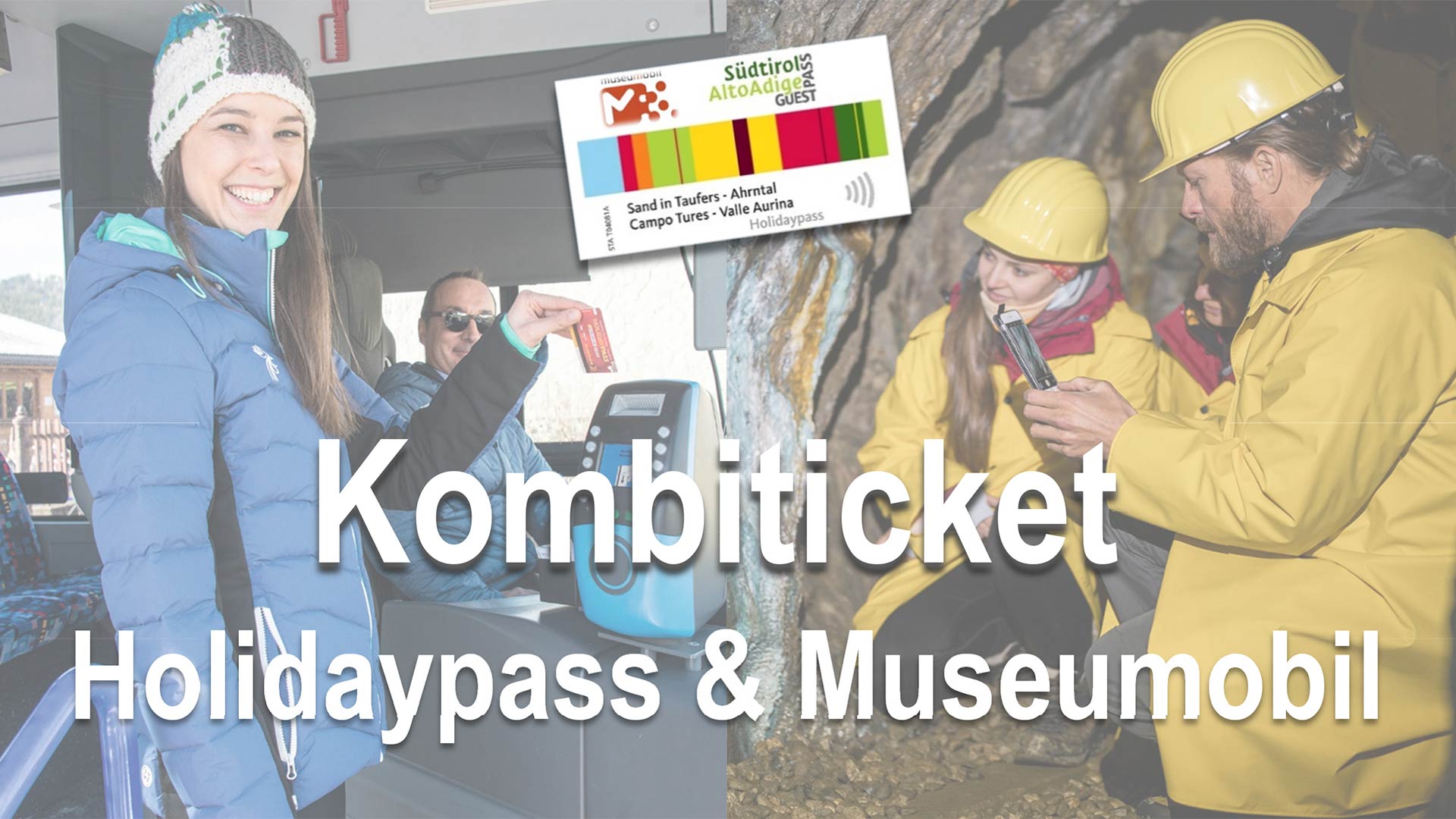 Holidaypass including Museumobil
Experience mobility and museums in South Tyrol | 2 in 1
The card enables the owner:
1) the have free use of all public means of transportation belonging to the South Tyrol Integrated Transport Network,
2) provides one admission for every card holder to each of the more than 90 participating museums, collections and exhibitions sites.
more
Respiration Offer
Holidays in the name of health
02.05. - 24.06.2022
THE HOLIDAY PACKAGE WITH HEALTH AND WELLNESS PROGRAM INCLUDES:
✔️ Two of the following weekly highlights:
Monday: Regain your energy with a special Kneipp experience (starts with 20.05.2022). Easy guided walk along the health path (Prettau).
Wednesday: The powers of a biotope forest – breathe in deeply, allow the healing powers oft he forest to work ist wonders (place to define) and/or Reathing under the trees – the forest as a natural health resort. Relaxing hike from the Kneipp basin (Weißenbach/Rio Bianco).
Thursday: Water, woods and Kneipp. Health awareness excursion with certified Kneipp health instructors
✔️ 6 entrances to the Climate Gallery Prettau (abo adult)
✔️ Little surprise (gadget) for all who have booked this holiday package
✔️ FREE Cablecars – free use of cablecar rides in the hiking-areas Klausberg and Speikboden
✔️ Free medical consultancy (on phone) with Dr. Vincenzo di Spazio

Package "Respiration Offer" as of 120,00 € per person (adult)
Test this unique therapyform and live in suitable ambience - in one of our allergyfriendly apartments in the apartmenthouse Almhaus Pfister.
Skipass for half the price