Your holidays - Our ingredients:
Mountain cable cars inclusive
During the months May and June, all guests can use the mountain cable cars Klausberg and Speikboden for free and unlimited.
The offer is valid from the opening date until 30th June.
The voucher you get from your host directly at arrival.
Opening dates

2022: Klausberg 21/05/2022, Speikboden 04/06/2022
2023: Klausberg 20/05/2023, Speikboden 03/06/2023
NEW NEW NEW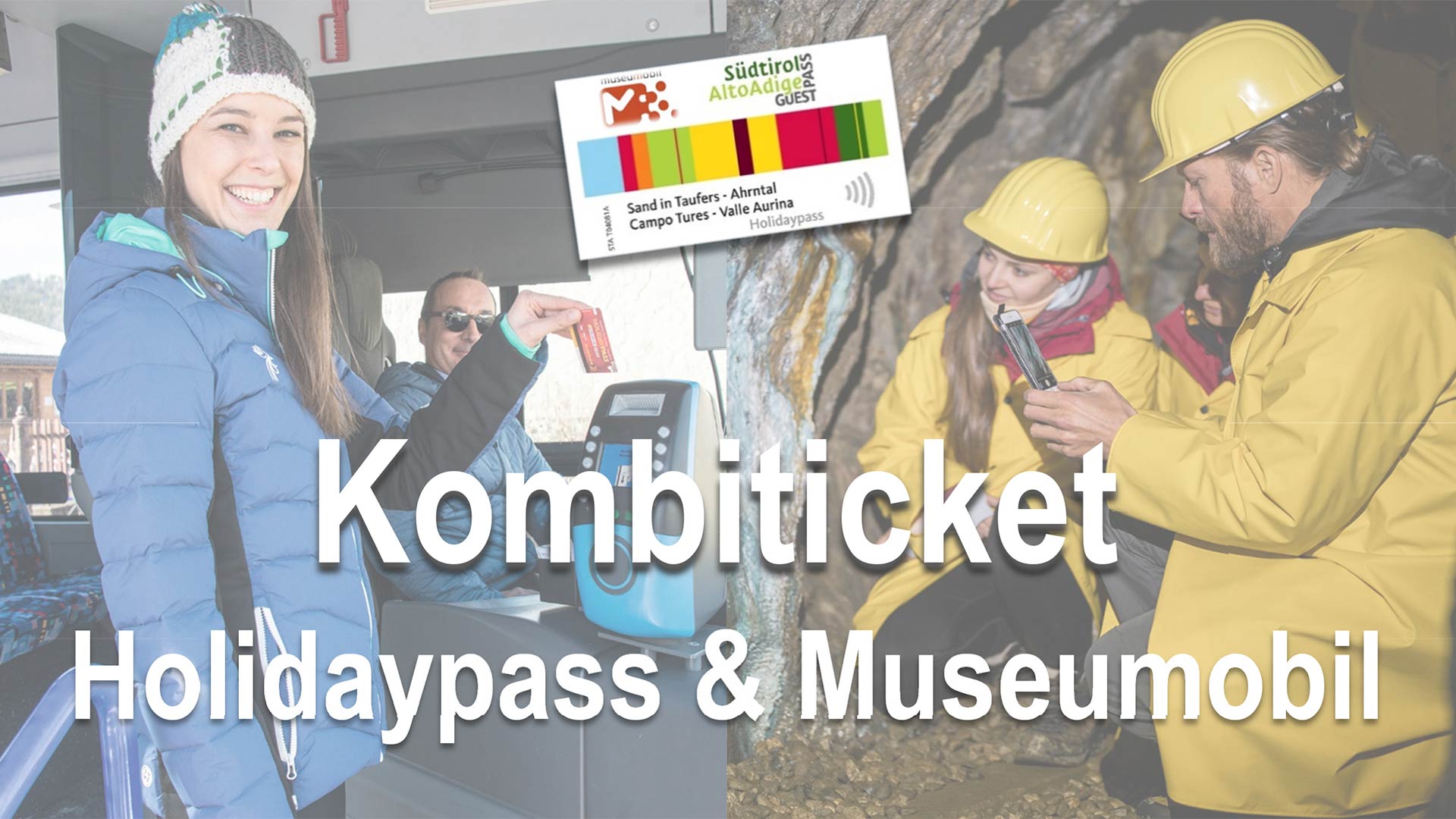 Holidaypass including Museumobil
Experience mobility and museums in South Tyrol | 2 in 1
The card enables the owner:
1) the have free use of all public means of transportation belonging to the South Tyrol Integrated Transport Network,
2) provides one admission for every card holder to each of the more than 90 participating museums, collections and exhibitions sites.
more
spring offer
period: May
Try the Climatic Gallery Centre
Did you know that inside the Climatic Gallery in Prettau the air is totally clean and therefore it is able to reduce respiration problems?

Test this unique therapyform and live in suitable ambience - in one of our allergyfriendly apartments in the apartmenthouse Almhaus Pfister.

If you stay at least seven days in one of our apartments, we pay two days the entrance tickets for your family to the Climatic Gallery in Prettau (every ticket can be used only once in day).